North Down Museum Appeals for Memorabilia for Lacrosse Exhibition
Image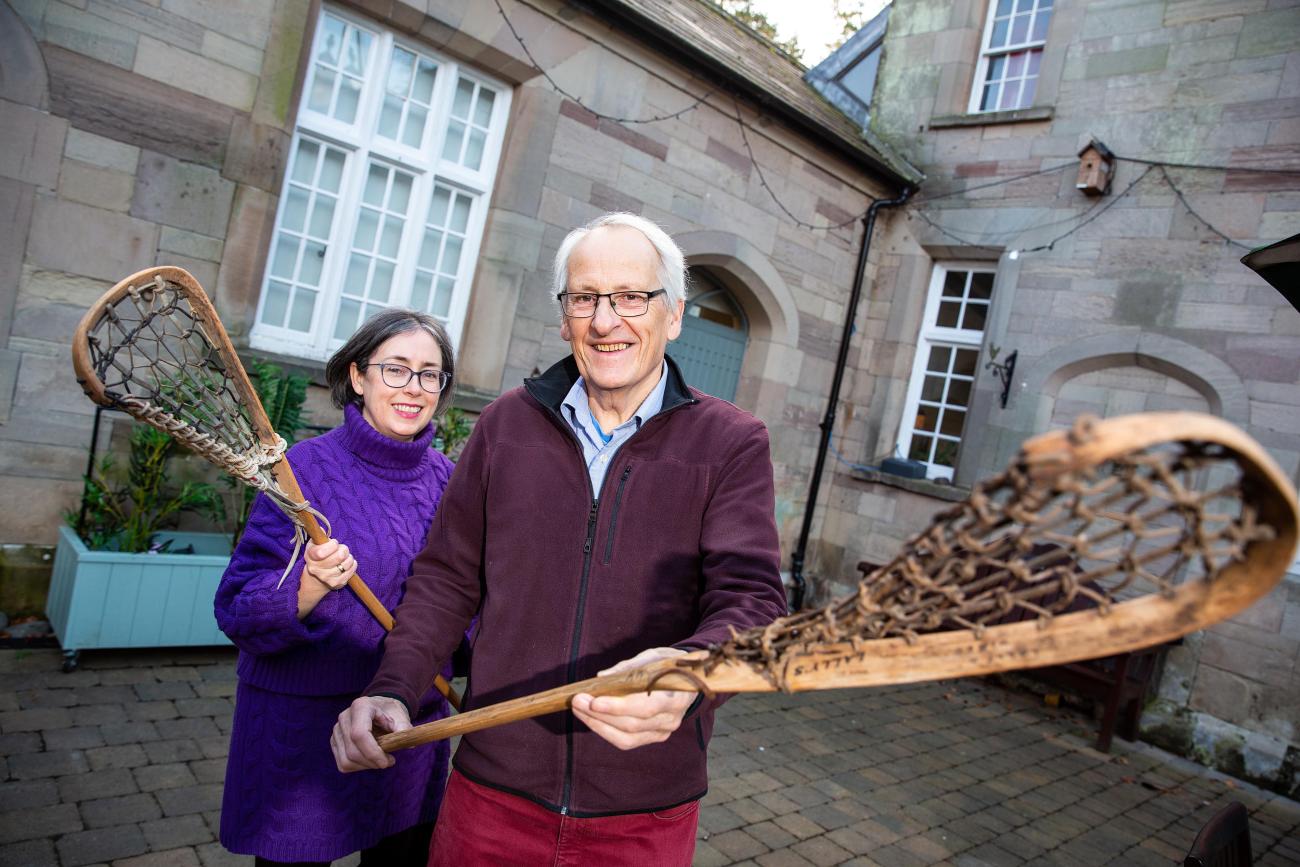 North Down Museum has launched an appeal for memorabilia, photos and information relating to the Ards Lacrosse Club, which was the first lacrosse club to be formed in Ireland in 1872.
The museum is seeking to add to the collection of items already in the possession of Ards Historical Society, including All Ireland Championship trophies, pennants and photographs, which will be going on display as part of the Lacrosse Exhibition in Coffee Cure at North Down Museum on Tuesday 28 March. Any information will also form part of the museum's archive on the history of the club.
Collated by members of Ards Historical Society and local historian Robin Masefield, the exhibition will highlight the rise of lacrosse in the late 19th century; local players and visiting teams; and Ards being unbeatable over the three seasons, winning both major trophies - the Irish Championship Flag and the Irish Challenge Shield.
Many influential Newtownards families played lacrosse in the 1920s and '30s, including the Russell family, and it is believed that Blair Mayne also enjoyed the sport.
Speaking about the appeal, Robin Masefield said:
"I am delighted to be working with Ards Historical Society and North Down Museum to publicise the extraordinary history of lacrosse in Newtownards. Founded in the 1870s, the Ards Lacrosse Club won the all-Ireland trophy many times and was still thriving up to the 1930s. We would be delighted to hear from those with stories and memorabilia to further enrich our exhibition."
If anyone would like to loan or donate items to the exhibition or has any information for the archive, please get in touch with North Down Museum by emailing museum@ardsandnorthdown.gov.uk.
The Ards Lacrosse Exhibition will run in North Down Museum from Tuesday 28 March until Sunday 30 April. Admission is free.
For more information, visit: https://andculture.org.uk/whats-on/ards-lacrosse-club
Photo caption: Moira O'Rourke (Cultural Heritage Officer at Ards and North Down Borough Council) and Robin Masefield (local historian) with lacrosse sticks dated from 1938. Image: Graham Baalham-Curry.
You might also like
Made in AND Late-Night Christmas Shopping

-

Creative Peninsula Christmas Fayre

-

Creative Peninsula Christmas Fayre

-

Christmas Willow Wreath Making

-