Neill's Teddies Take Centre Stage in Playful Museum's Workshop
Image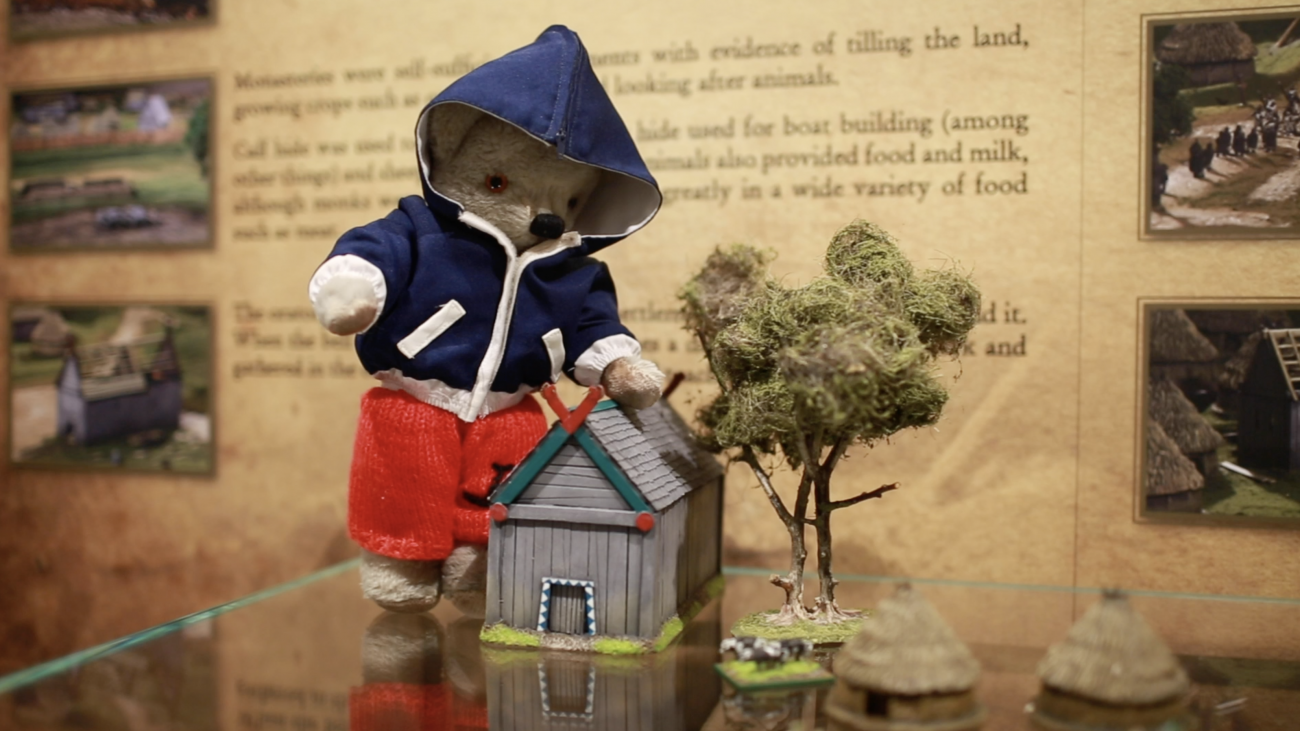 North Down Museum's famous Neil's Teddies feature in a special video which has been created as part of Northern Ireland's Museum's Council's Playful Museum's programme. The video and accompanying workshop is aimed at introducing Chinese New Year to the under-5's.
The video sees the six Neill's Teddy Bears invited to a party at the museum, but Teddy must first find his five friends by journeying throughout the building and exploring the collection.
He finds his friends in the Sir John Newell Jordan Collection which exhibits objects related to Chinese life and culture. This speaks to the theme of the workshop which is Chinese New Year (12th Feb 2021).
The workshop aims to promote cultural diversity and awareness by introducing under-fives to the story of Chinese New Year and does this using the 12 Zodiac animals. The workshop includes (in addition to the video) a series of accompanying resources and fun activities.
The full workshop can be access here:
https://andculture.org.uk/classes/neills-teddies-explore-north-down-museum-chinese-new-year
You might also like
Bug Drawing Workshop with Adele Pound

-

Bug Drawing Workshop with Adele Pound

-

Awful Auntie by David Walliams - Walled Garden Theatre

-

Awful Auntie by David Walliams - Walled Garden Theatre

-