Thing;
(noun) assembly, meeting, thinking, being
"Our practices explore the fragile materiality of objects through drawing, and the ephemeral nature of memory, through text, line and shadow. We draw with objects, through text, and of things, matter and non matter. Gathering individual approaches to drawing, the works exhibited here are collective and rely on each other's input; they are responses to shared words, images and found things. 
The drawing process allows us to converse remotely and overcome distance. Negotiating communication through the inanimate, this act enlivens the significance of everyday objects and how memory resurrects the value of the forgotten. In phenomenology being is the material or immaterial existence of a thing." - The Drawing Journal
The Drawing Journal is a collaborative art project investigating the materiality of and relationship between text and drawing and the possibility to translate one through the other. 
Group members send each other excerpts of creative writing, drawings and personal objects for mutual examination and re-interpretation. Drawn images are described through text, and prose visualised through drawing.
Drawing is more than graphite on paper. The meanings and subtexts drawings generate are akin to that of writing poetry, fiction or a musical score. The act of writing, like drawing, is a gesture embodied leaving more than a trace.
The Drawing Journal Members:
Tamzin Ashcroft 
Niamh Clarke 
Hannah Clegg
Daniel Coleman
Shauna McDonald 
Sharon McKeown 
Doris Rohr 
Image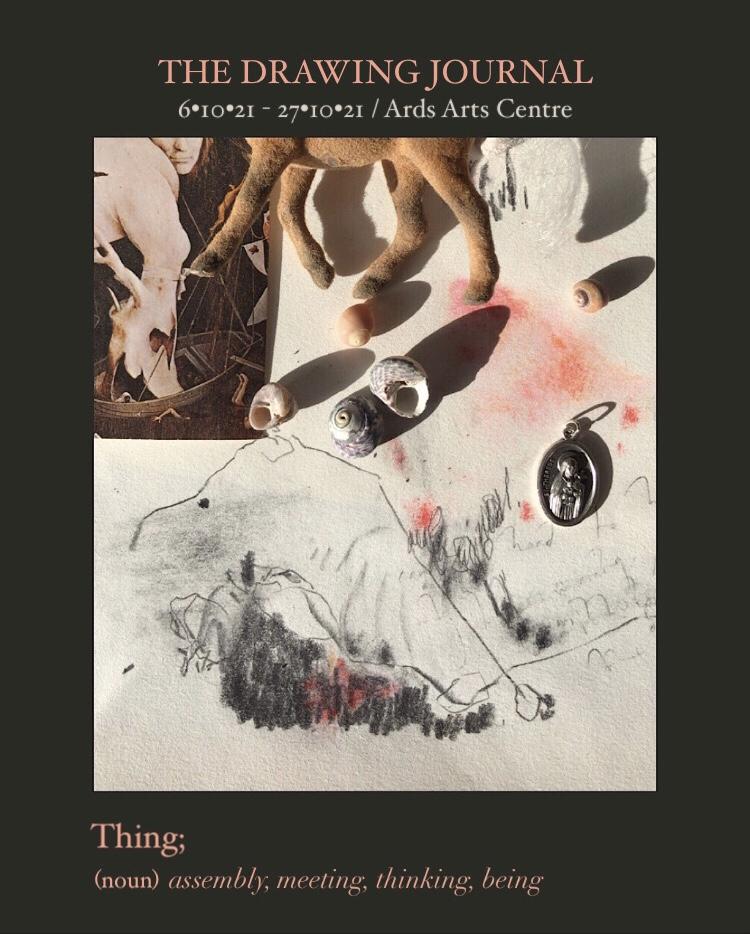 Getting to Thing; An Exhibition by The Drawing Journal
54.593677235929, -5.6960890554259
Ards Arts Centre
Town Hall
Conway Square
Newtownards
BT23 4NP
United Kingdom