A solo exhibition of new paintings by County Down artist Ciaran Magill.
Featuring forests, lakes and mountains, the pictures radiate a glowing light. Inspired by the beauty of sunbeams shooting through the trees, the glow of twilight in a night sky and the reflections of moonlight, the artist attempts to capture the magic of light, whispering through the darkness. 
The works combine a sense of romantic classical landscapes with a contemporary aesthetic, bridging historical tastes of composition with today's techniques in the application of paint. They attempt to convey the optimism of our present world, imbued in vibrant splashes and glowing colours, animating the scenes with sparks of life and the richness of nature. The exhibition is curated by Brendan Jamison, a life-long friend of Ciaran, displaying his works around the world over the past 15 years. 
Featured Image: Ciaran Magill 'Fall After Sunrise' 2021, oil on linen, 120 x 90 cm
Image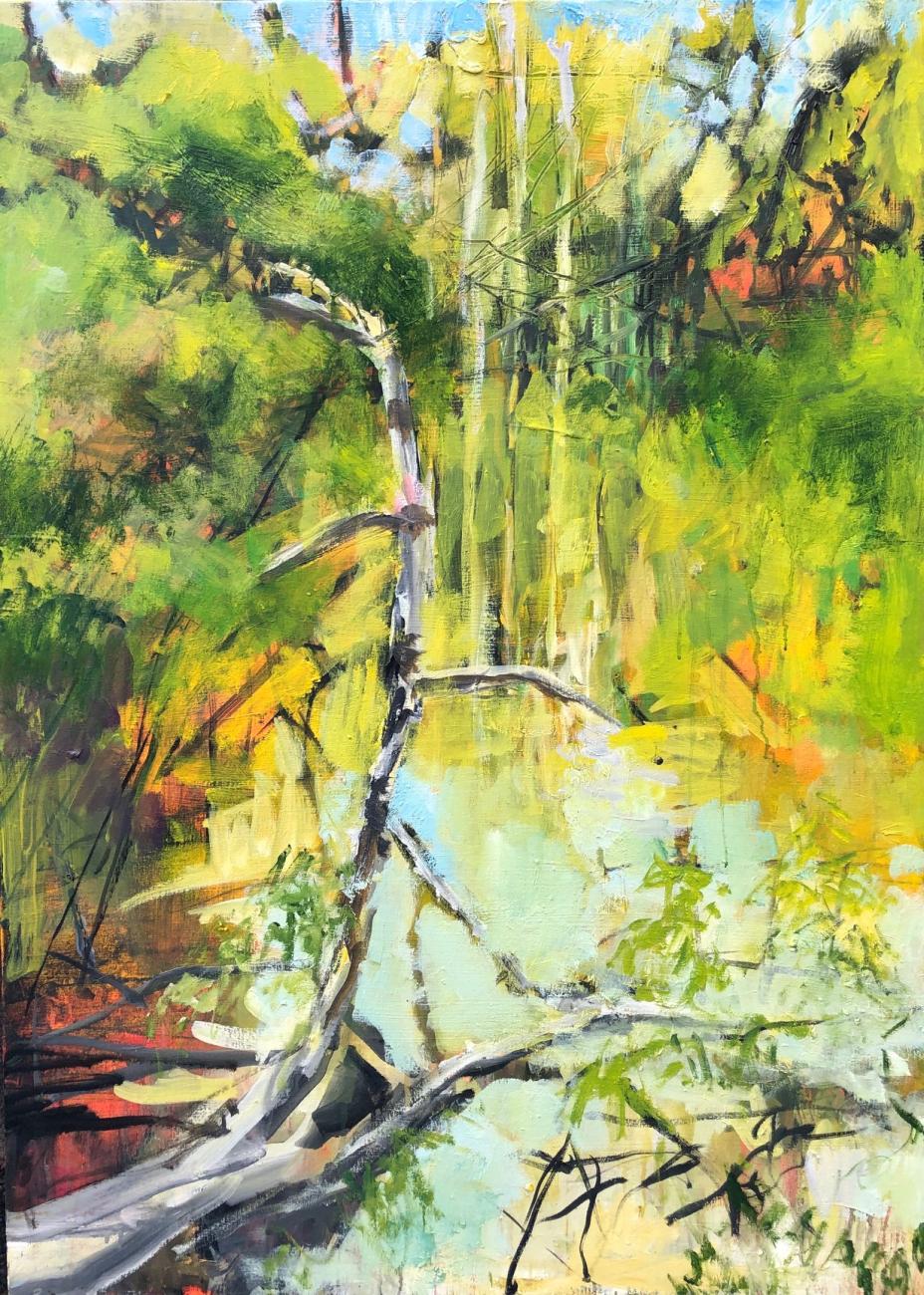 Getting to Nature's Glow
54.593677235929, -5.6960890554259
Ards Arts Centre
Town Hall
Conway Square
Newtownards
BT23 4NP
United Kingdom