North Down Museum Reopens
Image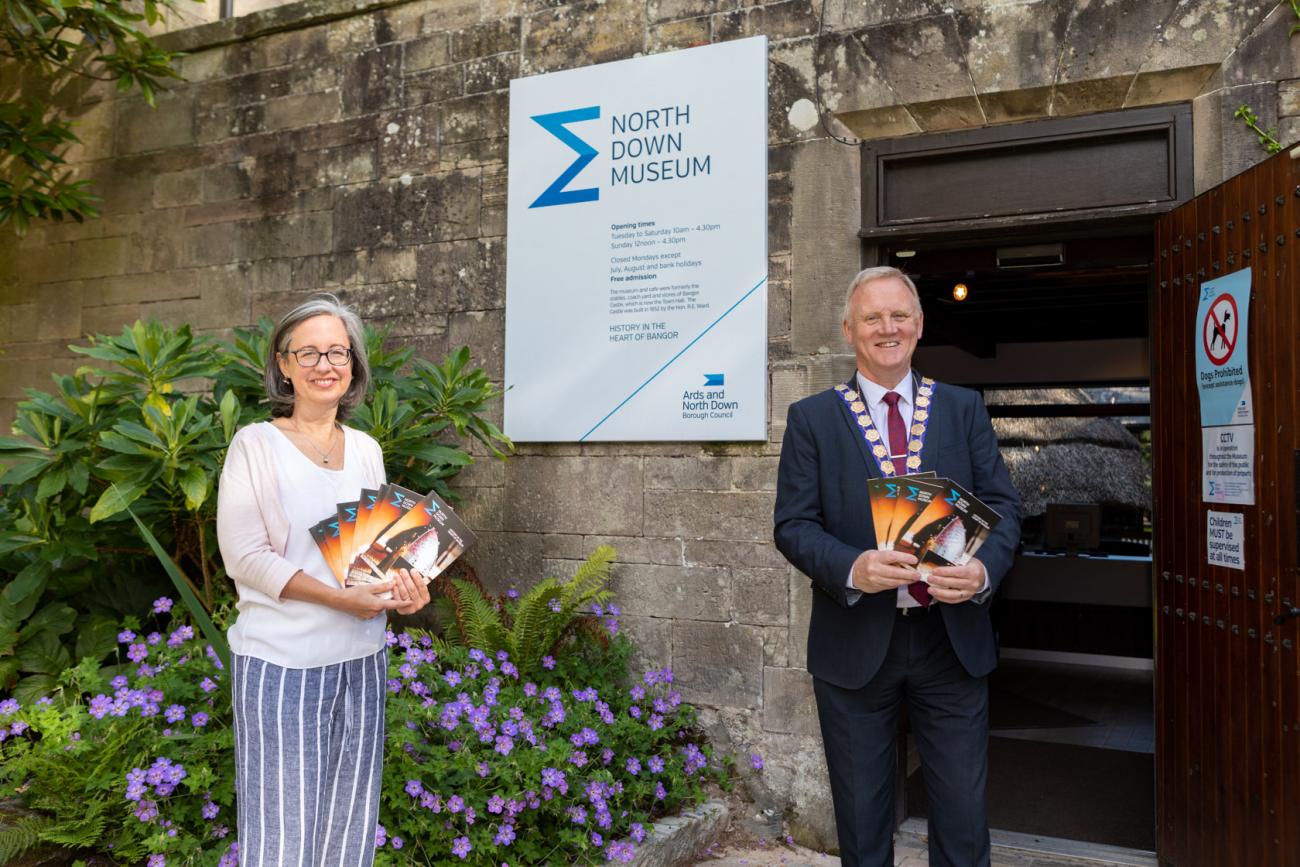 North Down Museum will reopen its doors to visitors on Tuesday 28 July, in line with NI Executive's decision to allow the reopening of museums. The Ards and North Down Borough Council-run facility has been closed since mid-March due to the COVID-19 pandemic.
The museum will open with new reduced opening hours; Tuesday – Saturday; 10am – 3pm and Sunday; 12noon – 3pm. Coffee Cure, the museum's coffee shop will also open on the same date and will operate under the same opening hours.
To ensure the safety of visitors and staff, a one-way system will be in operation and visitors will be encouraged to sanitise their hands at various sanitisation stations dotted around the building. Group sizes should be kept to a minimum and everyone will be encouraged to respect social distancing.
The Mayor of Ards and North Down, Councillor Trevor Cummings, said:
"The North Down Museum is much-loved by local residents and visitors to Bangor. It's filled with interesting artefacts that detail the history of the area and is a great resource for anyone who wants to learn more about our wonderful borough. I'm delighted that the doors are opening again and I'm looking forward to seeing more visitors enjoy everything that the museum has to offer."
North Down Museum Manager, Heather McGuicken also commented: "The staff at the museum are looking forward to welcoming people back in a safe and secure manner. It will be fantastic to see all our regular visitors and we hope we will have many new ones over the coming months."
Admission to the museum is free and car parking is available in Castle Park. 
For those wishing to make a day of it, Bangor Castle Walled Garden is also open to the public, Monday – Sunday; 10am – 3pm.
You might also like
All Daughters - An Exhibition by Sharon Canning

Mon, Sep 28 2020, 9:30am - Thu, Oct 8 2020, 4:30pm

Under the Phoenix Eye - An exhibition by Raquel Amat Parra

Mon, Sep 28 2020, 9:30am - Thu, Oct 8 2020, 4:30pm

Drawing Skills

Mon, Oct 12 2020, 10am - Mon, Nov 16 2020, 12pm

Sculptural Ceramics for Beginners

Mon, Oct 12 2020, 7pm - Mon, Nov 16 2020, 9pm