Aspects Festival returns for its 30th Anniversary
Image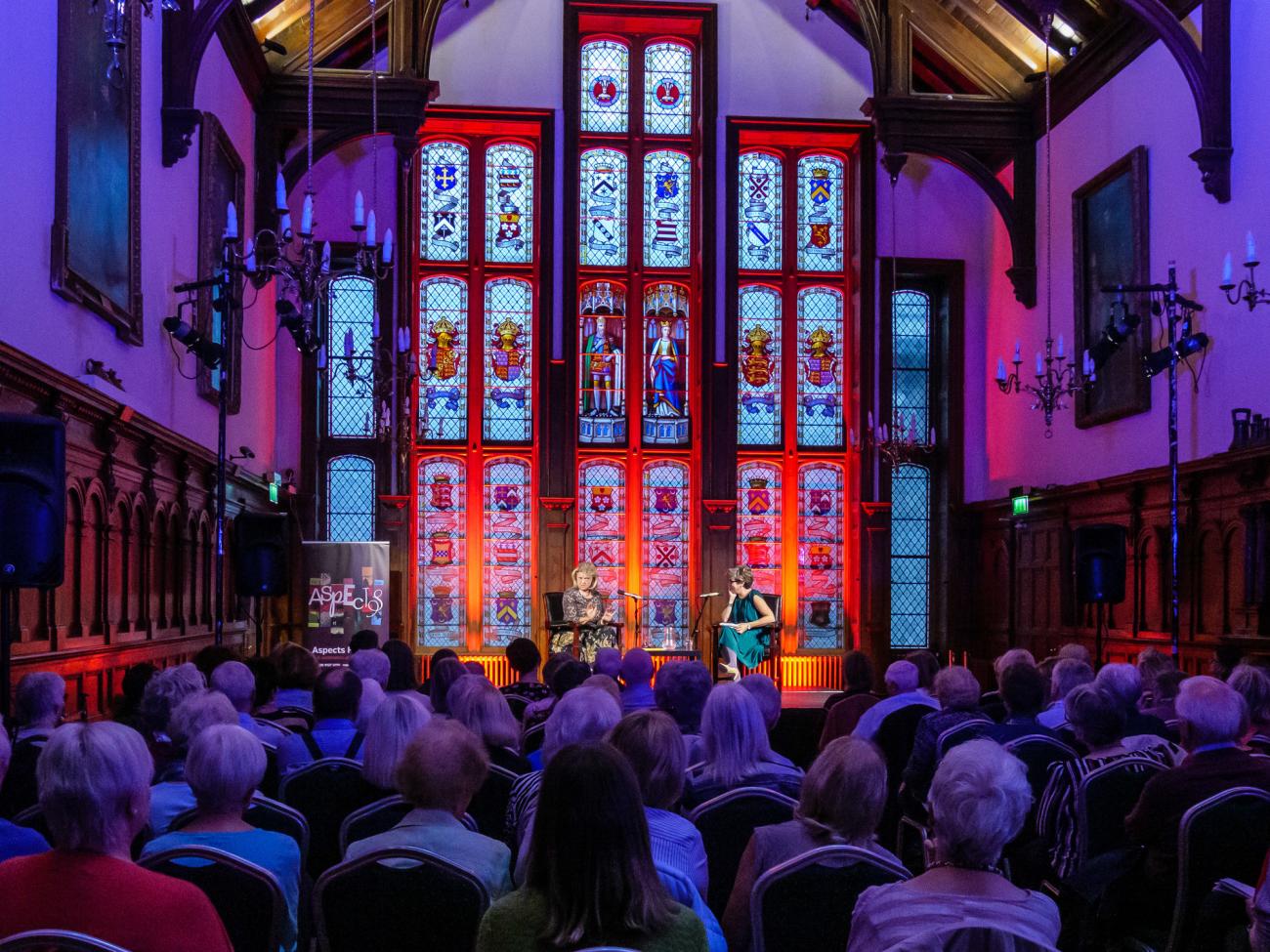 This year will deliver another amazing festival of writing events which celebrates the endless scope of outstanding talent across this island.
Aspects Festival opens on Friday 24 September with Bangor's own Colin Bateman. During lockdown Colin wrote a memoir and we are delighted that he will be reading from this for the very first time. Expect humour, honesty and insight into days of the '60s and '70s, the era before Colin's career as an acclaimed writer of crime novels, children's books and screenplays.
We are thrilled to welcome back Fergal Keane to the festival on Saturday 2 October. Fergal will be in conversation with William Crawley, as he talks about his writing, his career and life journey. William will of course be opening the floor to the all-important audience questions.
Monica McWilliams and Susan McKay join Seamus McKee for what promises to be a lively and engaging conversation. Monica McWilliams is an academic, politician and activist. Her memoir, Stand Up, Speak Out. My Life Working for Women's Rights, Peace and Equality in Northern Ireland and Beyond, will be published by Blackstaff Press in October. Susan McKay is a journalist, author and commentator. Her current book, Northern Protestants: On Shifting Ground, was recently published to critical acclaim.
Actor and Musician, Richard Clements will, for the first time perform a rehearsed reading about his grandfather's war years titled, How to Bury a Dead Mule.
Aspects 2021 will venture outdoors to offer workshops and creative experiences, maximising the natural beauty and breath-taking locations on offer in Ards and North Down. 
We are delighted to host a virtual event between the acclaimed Poet Sinead Morrissey and American Poet Tess Taylor, who will reconnect once again to read from their collections, discuss our cultural similarities, our differences and how the Arts can help to heal. This is a free event.
Evelyn Conlon and Éilís Ní Dhuibhne will discuss and read from their most recent highly acclaimed short story publications, Moving About The Place (2021) and Little Red and Other Stories (2020).
Festival Director, Patricia Hamilton is delighted to be back, 'We are looking forward to celebrating Aspects in its 30th year and to bring people together to enjoy lively discussion, new perspectives and to soak up the intimate atmosphere the festival is renowned for. Things are on a smaller scale this year, with reduced seating so we encourage people to book their tickets early.'